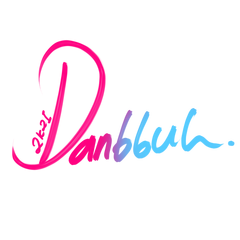 DANBBUH'S COMMISSION T.O.S
Before you request to commission me, please read my T.O.S first what I can or can't draw. Please note that sample in here is outdated //I'm too lazy to grab a new drawing, but I'll do it later//
I'll work on your commission after I receive the payment.

Payment in USD via paypal, or IDR only. I can accept points 1USD=100pts but rarely.

This is not first come first serve. I have the right to decline your commission request if I feel like I won't be able to complete it.

Please provide brief and clear references, I won't accept a commission from character by description.

No charging back. Refund only available if I couldn't complete it by the promised time.

Don't cancel your commission halfway when I already work on it. I'll only refund half of the money too.

I will provide wip twice or more. Just ask me.

Don't asked for major edit (pose) if I already give you final result. Major edit will available when It's still a sketch.

I draw and color the art based on my style, don't ask me to draw or color it like this artist or this art, etc.

Please don't rush me. I have work in real life too.

Your commission will be done in a month or two (depends on the queues or my workload).

This is not private commission, means I have the rights to post your commission for my sample.

My commission is for personal used only. Don't use it to make profit/commercial purpose

Violating my T. O. S will lead you to my blacklist and banned you from commissioning me again in the future

Any more questions? You can email me for fast response.
| WILL DRAW | WON'T DRAW |
| --- | --- |
| Pretty boy, ikemen, long or short hair. | Gore, nudity, nsfw, echii, shota. |
| Kemonomimi~ | Very detailed design (example, some species by piffi ;-;) or detailed armor. |
| Human/humanoid. | Anthro, feral, buff body built, overly muscular, hairy face, old man, chubby face, extra limbs. |
| Character with flowers //I really like it// . | |
SKETCH
Available for Headshot to bust up

Price starts from $6

Can be in any color for the lines

Detailed character will be simplified, or not for extra charge if you want

Single character only
OvO Icon
The price is $3

Unanimated

Will be done in 500 x 500 px

Single character

Will be simplified

Expression can be changed
HEADSHOT
Price $15

Detailed character will get extra charge start from $4-$10

Single character only

Everything will be in full shade

Simple background/transparent only
BUST UP
Price starts from $15

Extra charge for detailed character (flowers, tattoo, a lot of accessories) or detailed bg start from $4-$10

Available in transparent/simple bg or flat color (no extra charge)

Everything will be in full shade

Single character only
WAIST UP/ HALF BODY
Price starts from $23

Extra charge for detailed character (flowers, tattoo, a lot of accessories) or detailed bg start from $4-$10

Available in transparent/simple bg or flat color (no extra charge)

Everything will be in full shade

Single or couple max. 2 (will double the price)
CHIBI
Price starts from $25

Extra charge for detailed character (flowers, tattoo, a lot of accessories) start from $4-$10

Available in transparent/simple bg or flat color (no extra charge)

Everything will be in full shade

Single or couple max. 2 (I will give you discount for couple chewbs)
FORM TO FILL
This commission is not first come first serve. You can contact me through DA/TH/e-mail me about your commission with the form and I'll send a message if I accept/not of your commission.

Form

DA/TH ID: ---

Comm type: ---

Refs: ----

Payment method: ---

Others: (optional)